Transforming our children's future
At The School of St Yared, we provide an excellent education to talented, impoverished

children from the poorest suburbs of Addis Ababa, the capital of Ethiopia. Our goal is to empower our students to break free from poverty and to become future leaders in their communities.
Our approach to education is transforming their lives. Our students often outperform their peers at private schools both academically and on the sports field. Outside of school, they are becoming agents of change for their community.
Help us Fight Poverty through Education
Give an Ethiopian child living in extreme poverty an education, and you will change the course of their life and the lives of their families forever.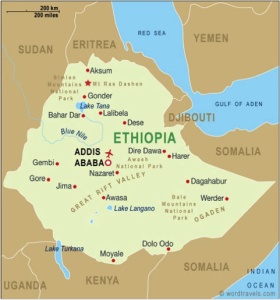 Unlike most children in Ethiopia, our students have a completely free education thanks to the generosity of our wider St Yared's community.
For less than the cost of a cup of coffee, about $4 per day, you can change the life and future of one of these children!
The more sponsors we have and the more donations we receive, the more places we can offer. Join us today and find out how you can make a donation or sponsor a child!
Get to know our students
Register for our mailing list below, like us on Facebook and follow us on Instagram to find out more about our incredible students and how their education at The School of St Yared is changing their lives.

Newsletter Subscribe
If you would like to receive
regular updates via
The School of St Yared Newsletters,
please fill in your details below.
(You must complete the sum
to submit your subscription)
Donate
Click here to donate to The School of St Yared charity helping fight poverty in Ethiopia.
Volunteer
Click here if you want to volunteer at The School of St Yared in Ethiopia.