Sponsor a child
Yes, I'd like to sponsor a child.
For just $1500 per year, or around $4 per day, you will completely change your sponsor child's life. Your annual sponsorship covers:
A first class education

3 meals a day

School uniforms

Text books and stationary

Transport to and from school.
You will receive regular updates on your child's progress at school and their family's living circumstances.
As your child learns to read and write, they'll be able to write directly to you.
Sponsorship of a student is an on-going commitment. We ask that you stay with your child throughout their years of education.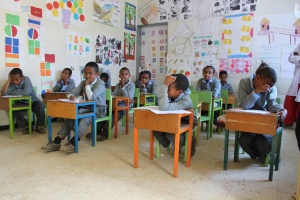 If you are unable to make at least a three year commitment, please consider making a donation today.
If you are unable to meet this cost by yourself, why not consider sharing the cost with a friend? 
Sponsorships made in Australia are fully tax deductible.