Education in Ethiopia
Right now you are doing something 48%  of Ethiopians (UNESCO 2022) would desperately love to be able to do – read. Ethiopia is one of the 25 poorest nations in the world (World Population Review 2023) and those without literacy or numeracy skills are guaranteed a life of poverty.
According to The World Bank, Ethiopia aims to be a lower-middle-income country by 2025: a stable and prosperous global leader at the heart of a region in need of a positive role model. The government understands that investment in children's education will be the catalyst to this future, and has made significant progress toward universal primary education with a net enrollment of 88.7% in the 2021/22 school year.
Unicef reported in 2023, "Although most (Ethiopian) children enrol in school, many do not progress, with only 33.1% making it to secondary school. The quality of learning is also a major challenge, with 90 per cent of 10-year-olds not knowing how to read or understand a simple text-based sentence."
"At least 13 million children (pre-primary, primary, and junior secondary) are out of school. Nearly half are girls."
"An estimated 3.5 million additional children (primary and secondary) are at risk of dropping out of school. Nearly half are girls."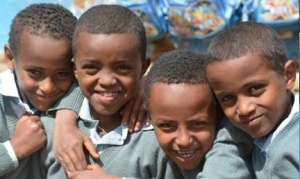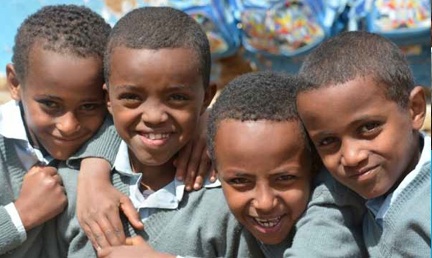 "The pupil-teacher ratio is an estimated 39:1 at the primary level. Female teachers account for only 39 per cent of all primary school teachers."
At The School of St Yared we are committed to addressing these issues.
What is going on at The School of St Yared?
What distinguishes it from other educational initiatives?
And why is it so relevant to the global community?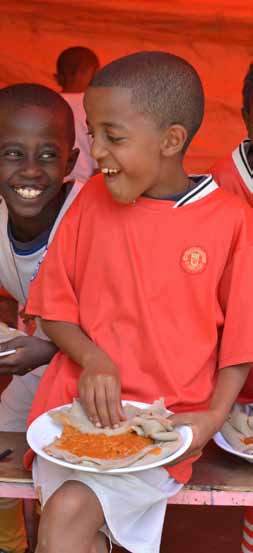 Approach is at the heart of the matter.
The two sub-cities served by St Yared's, Gulele and  Yeka, are among the most disadvantaged in Addis Ababa. Marginalised by a recent history of poverty, famine and the devastation of HIV, these communities have understandably succumbed to a paradigm of survival and subsistence, to a story and system that holds that their future has little promise.
Globally, the prevailing response to such complex problems has come in the form of top-down frameworks, such as the UN's Millennium Development Goals.
While this is highly laudable, results on the ground demonstrate that access to education alone is not capable of bringing about the kind of transformation required to shift the poverty paradigm to one of community resilience and potential.
By contrast, The School of St Yared has striven to create the conditions through which these communities can develop their own capacities to thrive.
At The School of St Yared we provide three meals, a school uniform and an excellent education to talented, impoverished children. Our goal is to empower these inspiring students to break free from poverty and to become future leaders of their community.
By fostering and making visible the potential of its students, The School of St Yared is effecting a transformation in how the disadvantaged populations of Guele and Yeka see and value themselves.
An atmosphere of vibrancy is growing among these communities, as the students of St Yared's help to cultivate a new, collective understanding of the potential for lasting change. As one community member recently noted, "Because of St Yareds, there is a real sense of excitement and possibility in the community that was not here before."
Help create a better future for the children and communities
in Addis Ababa by joining our St Yared's community
Make a donation or sponsor a child today.