A Community Project
The School of St Yared bridges the gap between home and school, bringing an integrated approach to the work of creating vibrant,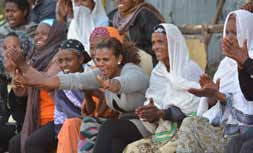 healthy communities. From the beginning, the school's vision has grown out of listening deeply and responding to the needs of the populations it serves.
As a program of the Hope For Children charity organisation, The School of St Yared is part of a comprehensive infrastructure that supports the whole child and, by extension, his/her entire community.
Within this framework, the school addresses the root causes of poverty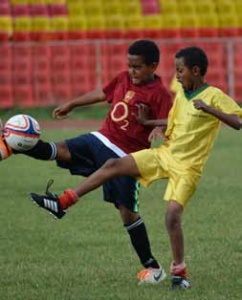 and promotes the culture shift necessary to transform the lives of students and their families.

This focus is reinforced by St Yared's policy of accepting no more than one child per family, which maximizes the benefits of the school's services across the region.
The school's co-founder, Yared Wolde, embodies this integrated approach and philosophy. In his position of School Director, Yared places great emphasis on contact with the community, making regular home visits to each of the school's more than  230 children. During these visits, Yared monitors both the family's and the student's wellbeing, and discusses critical issues such as health, hygiene and family planning.
Over the last twelve years, The School of St Yared has become a central part of the Gulele and Yeka communities.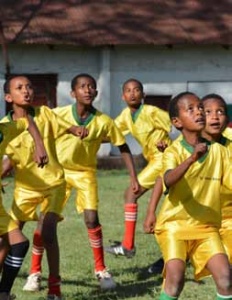 From advocating on behalf of the school at the local government level, to participating in the development and maintenance of the school's grounds and gardens, the community plays an active role in school life.
At a 2016 inter- school soccer tournament – where both St Yared's boys and girls teams lifted the trophy – hundreds of community members turned out to cheer on the children, vastly outnumbering the support for other schools.
This sense of ownership extends well beyond the students' parents and families: St Yared's is commonly referred to as "our school" throughout the region.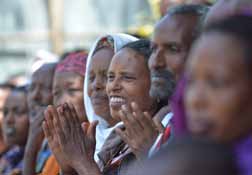 The school's ethos of relationship and connection is also embraced by its staff, and is reflected in the ways that teachers and administrators interact with one another and the broader community.
As one teacher remarked, "At other schools, both public and private, there is often mistrust and competition among the staff. At St Yared's, we support each other; we learn from each other, and from the children. The hope and sense of value we are instilling in our students also gives us hope and value as educators, and as members of our community."
Help create a better future for the children and communities in Addis Ababa
by joining our St Yared's community.
Make a donation or sponsor a child today